The Season That Sports Stood Still…Where Do We Go From Here?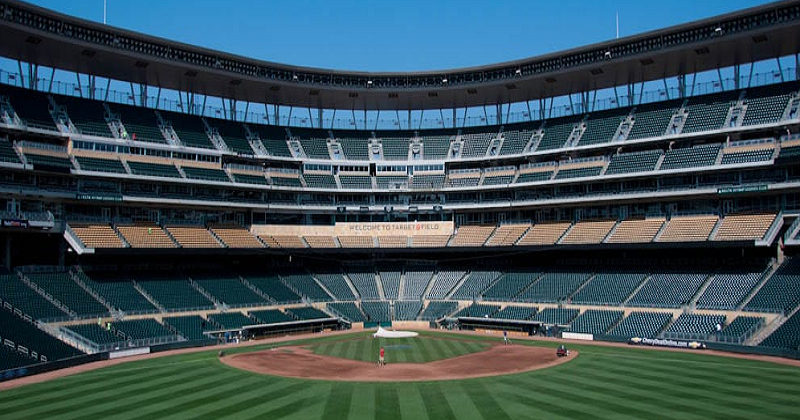 I initially named this article "The Week That Sports Stood Still…".  Then I thought about doing "The Month…".  Now, I don't even know what to call it.  "The Season…"?  We'll go with that.
In the history of this country, we have never seen anything like this.  And sad to say, I think it's going to get a lot worse before it gets better.  That scares me.
I am not a doctor, nor do I claim to have all the information regarding the virus.  I just know it could get very, very bad…the virus itself, and more importantly, what impact it will have on our lives.  That said, I will just stick to sports.
When the games finally do come back (which at this point, could be several months), what kind of sports world will we be coming back to?  What will the impact be on each sport?  Not only for the current or upcoming seasons, but long term?  Let's have a look.
Collegiate Sports (Winter)
Of all the sports/leagues, this one was the one that was impacted the most.  All others have either suspended or delayed operations…winter college sports canceled their seasons.  Aside from the obvious fact that no Championships were held/finished (basketball, wrestling, hockey to name a few) this year, what impacts will there be for next season?
There had been talk about granting the seniors an extra year of eligibility, but as of yesterday, it does not appear that will happen.  I am on the fence about that, see my reasoning in the next section (college spring sports).
What about the recruiting efforts?  Colleges are shutdown, preventing any potential player from campus visits.  Not only that, but the main showcases for these players are not taking place.  Basketball for instance…the NCAA Tournament, the McDonald's All-American Game, and several AAU Tournaments are no longer taking place.  How will that affect a coach extending a scholarship to a player, or players committing to a college?  Possibly no face-to-faces, limited exposure, etc.  Might be a lot of bad fits on teams next season.  The number of transfers after next year could be at an all-time high.
Another thing to think about…will these basketball players continue to get paid now that the season has been canceled?  😊
Collegiate Sports (Spring)
The NCAA has already announced the cancellation of all spring sport championships this season.  As of the time of this writing, there are a few individual Conferences that have only suspended play, but it seems inevitable they will cancel their seasons as well.  With that assumption, they are in the same boat as the winter sports.  No 2020 Champions.
There is one difference between the winter and spring sports…the winter season was nearing its end, spring is not.  This is where the eligibility question comes into play.  Does the NCAA give an extra year of eligibility to players?  The NCAA has said that eligibility relief is "appropriate" for spring sports athletes, so it appears that will be granted.
That leads to a couple questions though.  Do they give that extra year to all classes, or just the seniors?  Either way, that leads to a bigger question…will teams be able to expand their rosters next season?  Or the next 4 seasons if the extra year of eligibility extends to all classes.   This is important because let's say your sport allows for 25 players on your roster.  You could potentially have 25 players from this year coming back, plus your incoming freshmen.  Do you expand your roster by let's say 25%, or are you forced to cut players that would have been on this year's roster?
Another question if this is instituted, what classes are these players?  If they were supposed to be a sophomore this year, what are they next year?  A sophomore (2nd year playing the sport) or a junior (which would align with their academics)?  Either way, you will essentially either have 2 sets of freshman or 2 sets of seniors.  Is this important?  Not really, but in terms of some awards or records, it potentially is.
While we're talking about eligibility, for the sake of conversation, what if college football is canceled?  I hate to say that, but at this point, you never know.  You will have all the same problems listed above, but on top of that, you will have several players only playing 2 years of college football since you are eligible for the NFL Draft 3 years out of high school.  Something to consider.
The more I think about this, I probably could have written an entire article about the coronavirus impact on collegiate sports eligibility!
Major League Baseball (MLB)
Last week MLB announced it was suspending all events at least 4 weeks, which originally would have pushed Opening Day back to April 9th.  It has since pushed that out even further, with the hope that Opening Day will take place in mid-May.  It's reasonable to assume that date will get pushed back further, but for now, let's go with that.
The MLB is still hoping to play a full schedule, but is that even possible?  Even IF Opening Day is mid-May, can they get 162 games in?  If they do, what will their approach be?  Will they look to eliminate the number of off-days for each team?  Teams currently only get 24 days off in a season (less than 4 per month), can you really reduce that number?  That would be brutal on the player's bodies.
Let's say they don't eliminate off-days…starting in mid-May means the postseason doesn't start until mid to late-October, which obviously means the World Series would go deep into November.  Roughly half the MLB teams play in cities where snow in November is commonplace.  This does not seem like a plausible scenario.
How will the rosters look when Opening Day finally comes around?  With 2+ weeks of spring training games canceled, that is a lot of exposure the young players will lose.  Will managers have seen enough to give these rookies a roster spot, or will this benefit the veterans who, even towards the end of their career, have less to prove?  Curious to see how that impacts the youngsters.
Also, with fewer spring training games, have the players had enough time to get their bodies ready?  Specifically the pitchers.  Will we see more lingering injuries early in the season?  I believe we will.  On that same note, will we see a decline in the quality of play?  Less spring training, less reps, equals players less prepared for the season.
Now let's talk about the hypothetical of the season being shortened.  You know, just in case.  How about the player's salaries?  I understand they get paid by the season, not by the number of games they play.  But is there a clause in the CBA regarding a situation like this?  Assuming they do get paid for the entire season, how will MLB (specifically the owners) make up for the loss of revenue?  Don't get me wrong, they're billionaires, they'll be ok.  But that may trickle down to the contracts they're able to dole out in upcoming seasons.
Speaking of salaries, will they modify the incentive clauses several of these players have in their contracts.  Let's say you get a $1 million bonus if you hit 40 HRs this season.  If they shave off 20% of the season, will that number be changed to 32 HRs?  Same question applies to Managers.  What if they get a bonus for reaching the 100 Win mark in a season?  If they play only 125 games this season, that's not happening.  I will be interested to see if this is addressed in any way.
While we're talking about the season potentially being shortened…what if everyone likes that?!?!  There has been talk for years about MLB shortening their season.  Let me rephrase that, MLB doesn't want that, but many fans have voiced their opinion that the season is too long.  What if there is let's say a 140-game season, and the fans love it?  Would the MLB consider shortening it in the future?  Wait, who am I kidding?  That would never happen.  Thankfully.
National Basketball Association (NBA) & National Hockey League (NHL)
I am grouping these 2 Leagues together because their regular season and postseason timelines and formats are so closely aligned.  NBA regular season was scheduled to end on April 15th, NHL April 4th.  NBA postseason was scheduled to begin on April 18th, NHL April 8th.  The NBA Finals was scheduled to begin on June 4th, Stanley Cup Finals late-May or early-June.
The NBA and NHL seasons are both currently suspended until further notice.  The glaring question for both is, will they return this season?
If they do, and make no mistake, this is hypothetical, what will the season look like?  Their postseasons are scheduled to start in about 4 weeks.  Seems highly unlikely play will be resumed by then, so what are their options?
Do they pick up where they left off, finish the regular season games, and simply start the playoffs late?  In that scenario, they are looking at the Finals being played until when, August?  Even later?  That doesn't seem realistic.
Do they come back, do they play a handful of regular season games (basically a tune-up to the Playoffs), then start the Playoffs?  If they go that route, how do they choose which games are played and which ones are eliminated?  Your conspiracy theorists would jump all over that one.
Do they modify the Playoff structure?  That could be done by eliminating the 1st Round of the Playoffs, which seems logical, but then they are eliminating half of your Playoff teams.  Can you imagine being a #5 seed and not making the Playoffs?  Or do they shorten the length of each series, and make them 3 or 5-game series?  Far from ideal, that seems to make the most sense.
Do they eliminate the regular season games and jump right to the Playoffs?  In terms of making up for lost time, this seems likely.  How rusty would the players and teams be in that scenario?
Or do they do a combination of all these options?  Depending on when the season resumes, I think they will need to.  Come back, play a few tune-up games, have an 8-team Playoff (top 4 from each Conference), and play best-of-3 series?  Sad to say, this may be the best we can hope for.
Another option, they go March Madness style!  Seed all 30 teams, give the top 2 teams a bye, and do 1 single-elimination Bracket.  Can you imagine the excitement in that format?!  Will that ever happen?  No.  But hey, we can dream, right?
National Football League (NFL)
Among all the leagues in this country, the NFL looks like it will have the least amount of impact from this virus.  Although their league season has officially started, games are not scheduled to start for another 5+ months.
That said, there are definitely impacts to their season.  Their Annual League Meeting has been canceled.  Rule changes and other football matters normally discussed at the spring meeting will now be discussed and voted upon at the May meeting.  Minimal impact, but team decisions made based upon these meetings are now delayed over a month.  Worth noting.
As of right now, the NFL Draft will proceed as scheduled (April 23-25), with a few changes.  All public events tied to the Draft have been canceled, and the Draft will be held with no fans in attendance.  No real impact, just a different feel.  I guess we will just have to use our imaginations.  *every time Roger Goodell walks to the podium* BOO!!!  *every time the Jets make a pick* BOO!!!  It should be fun, I recommend making a drinking game out of it.
Anyways.
The NFL has also announced that offseason training camps have been delayed indefinitely.  Under new rules (2018) teams with 1st year head coaches are allowed to open camp 2 weeks earlier than other teams.  Will the delay allow them that luxury this year?  Also, will there be the same amount of preseason games this year?  (Let's hope not).  And IF the regular season starts on time this season, will the shortened offseason lead to more injuries?  Will it lead to sloppier play?  We will find out.
One positive note (as of today at least), there are currently no plans to push the regular season back.  I think that's the 1st thing in this article that we can smile about.  Note – unfortunately that could change by the time I publish this article.  Ugh.
XFL
Despite the decline in ratings, the future of the XFL was relatively bright.  Attendance numbers were steady, and even their ratings were not declining that much.  Probably about what you'd expect for a new league.  They did announce they are canceling their remaining games, but "promised" they would be back with a full slate of games in 2021.  You have to wonder though how much this killed any momentum they may have had.  Let's hope they can recover though, as the XFL would be a nice addition to the winter/spring sports landscape.
Major League Soccer (MLS)
Full disclosure, with the exception of watching my 10-year old son play, I do not watch or follow soccer.  I am sorry.  If anyone would like to breakdown the impact the coronavirus will have on the MLS, I will gladly add it to the article.  With you as the credited source and everything!
Us!!!
Now, the fans.  How ready will we be for the games to come back?!?!
Well, there are actually two parts to this.
You would assume people will be packing the stadiums, right?  I would like to think that, but there is one major factor to consider…will people have money to do that?  By the time we get back to the games, how many millions of fans will be unemployed?  And even the ones lucky enough to have maintained employment, will they have disposable income to spend thousands of dollars to attend a game?  With the economy taking a beating, as eager as fans will be to watch their teams back in action, many will simply not have the money to go.
Which brings me to the next part…TV ratings.  When the games finally resume, fans will suck up any NEW sports coverage they can get!  And with attendance numbers possibly down, people will be glued to their TVs.  Also factor in what we will have to consume – NBA Playoffs, NHL Playoffs, MLB Opening Day, not to mention the NFL season ramping up.  The ratings for these events will be through the roof!
Man I am excited for sports to come back!  Hey, I love watching NFL Films, Ken Burn's Baseball, 30 for 30's, and random sports videos on youtube as much as the next guy, but this is killing me.  We are hungry, and we can't wait to be fed!
Like this article?  Share it on Twitter or Facebook.  Like us?  Follow us on Twitter (@big3sportsblog1) or like our Facebook page (@big3sportsblog).  Not a fan?  Tell us why!