2020 MLB Preview and Predictions – National League Central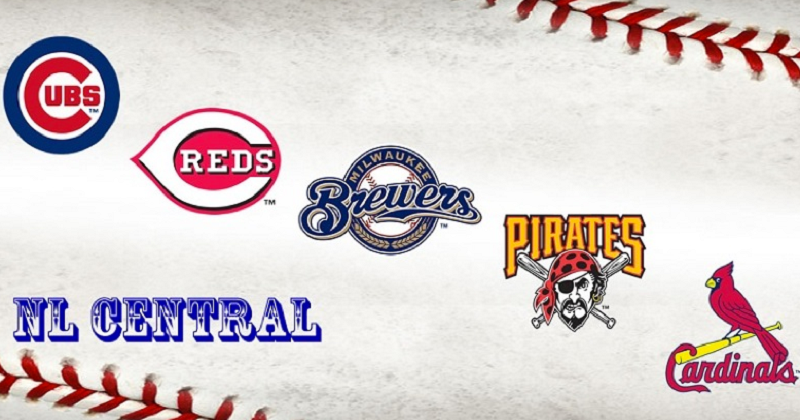 Despite having the worst record of all Divisions in the National League last season, the Central nearly sent 3 teams to the Playoffs.  Outside of the Brewers, there was not a lot of player movement this offseason, meaning 2020 could look a lot like 2019, right?  I don't believe so.  I actually believe only the Pirates will finish in the same spot as last year.  Last.  The others, not so much.  So what does this upcoming season look like for each team?  Let's have a look.
Pittsburgh Pirates
When I was doing my previews for the other Divisions, I stated that the Orioles and Marlins had the biggest no-name teams.  Well, I was wrong.  Name a current Pirate, I'll wait.  Outside of slugger Josh Bell (37 HRs), no returning player hit over 16 HRs or knocked in over 80 runs last season.  A lot of youth in the lineup though, so that's good I guess.  As for the pitchers, all 5 projected starters had losing records last season, and only 1 (Joe Musgrove) had an ERA under 5.00.  But like the offense, they are young.  This team could be solid in a couple years, not in 2020 though.  They may make a run at the worst record in baseball.
Milwaukee Brewers
The Brewers snuck into the Playoffs last season, and held a lead into the 8th inning of the Wild Card Game.  Not much has gone right since that moment.  Star closer Josh Hader blew the lead, the Brewers were eliminated, and the Brewers had a rough, rough offseason.  Between free agency and trades, they lost 12 regulars (5 position players, 5 starters, and 2 relievers).  12!  They did add a couple solid free agents in Avisail Garcia and Omar Narvaez, but the big bump will be the return of MVP Christian Yelich.  Will that be enough though?  Their 2020 outlook is tough to analyze with such a revamped roster, but I see them going in the wrong direction.  Likely their postseason streak will end after 2 seasons.
Cincinnati Reds
Despite the fact the Reds were just 75-87 last season, they did have just a -10 run differential.  That equates to a Pythagorean record of 80-82, meaning they were better than their record showed.  They signed Nicholas Castellanos and Mike Moustakas in free agency, who will be added to a lineup that already includes MVP candidate Eugenio Suarez (49 HRs) and former MVP Joey Votto.  Their pitching staff had the 4th lowest ERA in the NL last season and added Wade Miley in the offseason.  For a team that was 12 games under .500 last season, their 2020 upside is very high.  I think they have an outside look at a Wild Card spot this season.
St. Louis Cardinals
The Cardinals won the Division in 2019, making it all the way to the NLCS.  They had a quiet offseason, and will come back with largely the same roster.  Offensively, they ranked in the bottom half of the MLB in terms of runs scored last season, and the loss of Marcell Ozuna (29 HRs) will not help that.  They do have some sluggers in Paul Goldschmidt and Paul DeJong, but they lack power outside of that duo.  They may struggle to score, which means their pitching staff will determine if they make the Playoffs.  Last season young starters Jack Flaherty and Dakota Hudson combined to go 27-15 with an ERA around 3.00, and veteran Adam Wainwright won 14 games.  If they can keep that pace and 31-year old South Korean rookie Kim Kwang-hyun is as good as advertised, that might be good enough.  They should be good enough to make the Playoffs.  Remember, this is the Cardinals, this is what they do (13 times this century, most in the NL).
Chicago Cubs
The Cubs are coming off one of the bigger September collapses in MLB history.  On September 16th, they were 82-68, sitting in the 2nd Wild Card spot, and just 2 games behind the Cardinals in the Central.  From that point forward, they went just 2-10, which included a 9 game losing streak.  The Cubs missed the Playoffs, and manager Joe Maddon was fired.  Aside from losing Cole Hamels and a few other role players to free agency, they come back with mostly the same team as 2019.  And when you look at the roster, there is no reason to think they won't bounce back in 2020.  Their offense is very talented, with Kris Bryant, Anthony Rizzo, Javier Baez, Kyle Schwarber, Jason Heyward, and Willson Contreras (all 21+ HRs) coming back.  Their pitching staff, minus Hamels, is all back as well.  They have a nice mix of youth (all starting positions players are 30 or younger) and experience (all 5 starters are 30 or over).  They should be able to put 2019 behind them and be in another hunt for the Division.
Since the National League Central formed in 1995, the Cardinals have won it 11 times, including last season.  I think they will be just as good as last season, but I think the Cubs will come into 2020 with a vengeance.  I like the hiring of David Ross as Manager, and the players are still pissed about 2019.  They will be back atop the Division once again.  National League Central Prediction – Chicago Cubs
Now, tell me what you think!!!
Like this article?  Share it on Twitter or Facebook.  Like us?  Follow us on Twitter (@big3sportsblog1) or like our Facebook page (@big3sportsblog).  Not a fan?  Tell us why!