2020 MLB Preview and Predictions – American League Central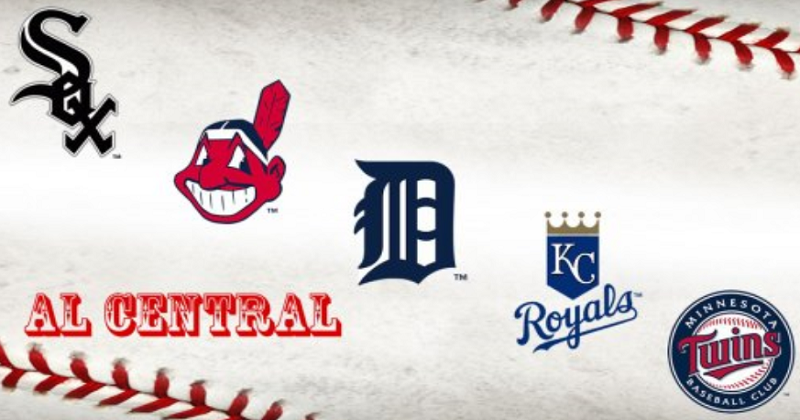 Of all the Divisions in MLB last season, this was the most unbalanced.  Minnesota and Cleveland won 101 and 93 games respectively….Chicago was 17 games under .500, and Kansas City and Detroit both lost over 100 games.  In terms of total records, by far the worst Division in baseball in 2019.  So what does this upcoming season look like for each team?  Let's have a look.
Detroit Tigers
The Tigers had the worst record in the MLB last season, finishing at 47-114 (.292 winning percentage).  To give you an idea of how bad their roster was…0 free agents from their 2019 team signed a major league contract for this upcoming season (in Detroit or elsewhere).  None.  They did make some moves this offseason, with 5 free agency signings that will be in their starting lineup (C.J. Cron, Jonathan Schoop, Cameron Maybin, Austin Romine, and pitcher Ivan Nova).  Worth nothing, all are over 28 and signed 1 year contracts.  Interesting approach I would say, typically what a team does when they are trying to get over the hump, not when they are rebuilding.  So on that note, I see another last place finish.
Kansas City Royals
Just 4 years after winning the World Series, the Royals were close to being in the cellar in 2019.  Although not as bad as the Tigers, they managed to lose 103 games.  They scored the 2nd least amount of runs in the AL, and had the 3rd worst ERA in the AL.  They did nothing to bolster their pitching staff, and with just 1 starter under 27 years old, hard to imagine any of them making drastic improvements.  Despite their lack of production last season, they do have some solid bats (Whit Merrifield, Jorge Soler, and Hunter Dozier), and the return of Salvador Perez will certainly help.  But there are still too many gaps in this roster.  They might be in a fight with Detroit for the basement.
Chicago White Sox
The White Sox finished 72-89 last season, but had a very busy offseason.  On the offensive side, the additions of Yasmani Grandal and Edwin Encarnacion will help a lineup that already includes sluggers Jose Abreu (33 HRs), Eloy Jimenez (31 HRs), and Yoan Moncada (25 HRs).  As for the pitchers, they have 3 starters coming back (all 26 or younger), and added veterans Dallas Kuechel and Gio Gonzalez.  If the young starters can make progress, they should be much better than 2019.  With their combination of improved power and veteran pitching, they have an outside look at a Wild Card spot.  American League Wild Card participant
Cleveland Indians
The Indians held the lead in the AL Central last season as late as August 12th.  After that date however, they went 21-22 to finish the season (including dropping the last 5).  They finished 8 games behind Minnesota in the Central, and 3 games out of the Wild Card spot.  Their offense is solid, led by MVP candidate Francisco Lindor, Carlos Santana, and Jose Ramirez.  Their pitching should be even better.  They were 3rd in the AL in ERA last season, and have mostly the same rotation coming back.  They are a very young team (6 position players and 3 starting pitchers 27 years old or younger), they should only get better.  No reason they shouldn't be contenting for the Division this season.  American League Wild Card participant
Minnesota Twins
The Twins were one of the most surprising teams in baseball last season, running away with the Central with 101 wins.  Was it a fluke though?  Several players had career years, and they were playing in the worst Division in baseball.  One would assume they won't be able to repeat last season.  That said, despite losing several players in free agency (C.J. Cron, Jonathan Schoop, Jason Castro, Martin Perez, and Kyle Gibson to name a few), I actually think they got better.  They shattered the single-season HR record (307) in 2019, and the addition of Josh Donaldson should keep that trend going.  They have 2 returning starting pitchers with Jose Berrios and Jake Odorizzi, and signed Kenta Maeda and Homer Bailey to bolster the staff.  With several pitchers vying for the 5th spot in the rotation (Randy Dobnak, Rich Hill (scheduled to return in June), and Michael Pineda (scheduled to return in May), their pitching should keep them in most games.  The combination of power and pitching depth, they should be in for another good year.  Maybe even get past the Yankees in the Playoffs…
Like last season, we will have a couple bottom feeders, and possibly 3 teams with a realistic shot at the Division title.  The Twins have the best roster though.  Best offense, and possibly the best pitching.  Assumingly they don't take a major step back, I see them repeating.  American League Central Prediction – Minnesota Twins
Now, tell me what you think!!!
Like this article?  Share it on Twitter or Facebook.  Like us?  Follow us on Twitter (@big3sportsblog1) or like our Facebook page (@big3sportsblog).  Not a fan?  Tell us why!