Have The Patriots Been This Good? Or Has The Rest Of The AFC East Been This Bad?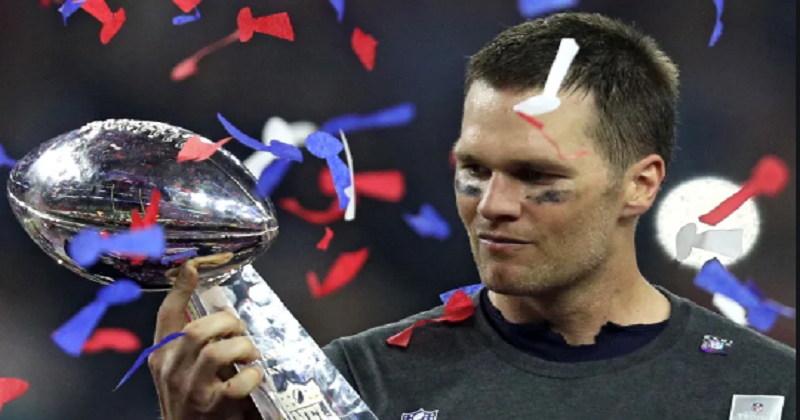 The New England Patriots are (assumingly) nearing the end of the best run in NFL history.  They have made the Super Bowl 9 out of the last 18 seasons.  Meaning, there has been a higher likelihood their season ended in a Super Bowl appearance, than Steph Curry hitting his next 3-pointer.  In that timeframe, they have won 6 of those Super Bowls.  Meaning, there has been a higher likelihood their season ended in a Super Bowl victory, than Mike Trout getting a hit in his next at-bat.  Think about that.  Puts things into perspective.
The Patriots have won their Division 16 of the last 18 years (and counting).  An accomplishment we have never seen before, and may never see again.  That said, let's take a look at the AFC East during this run.  The Patriots have been great, sure.  But exactly how bad has the rest of the Division been?
The AFC East is comprised of the Patriots, Buffalo Bills, Miami Dolphins, and the New York Jets.  Over the last 18 years, let's look at the records of the Patriots Divisional mates:
Buffalo Bills – 119-169, winning percentage of 41.3%
New York Jets – 132-156, winning percentage of 45.8%
Miami Dolphins – 133-155, winning percentage of 46.1%
TOTAL – 384-480, winning percentage of 44.4%
As you can see, the Patriots road to all those Division Championships has not been all that difficult.  These 3 teams have combined for 10 Playoff appearances in that timeframe.  10!!!  In theory, it should be just over 20 appearances (37.5% of teams (12 of 32) make it every year).  So from a making the Playoffs perspective, these 3 teams get in less than half of the time they should.  Take that a step further, these teams have just 17 seasons above .500.  That's out of a possible 54.  That means these teams have been above .500 just 31.5% of the time.  In theory, that should be, I don't know, roughly 50%?  Pretty awful really.
Now worth noting, part of these team's futility is the fact that they have to play the Patriots twice a year.  And that's fair.  In an average season, the Patriots go 4.67-1.33 against their Divisional "rivals".  But also worth noting, these teams clearly haven't done much against teams not named the Patriots either.
I want to be very clear about something, this poor Division takes absolutely nothing away from what the Patriots have accomplished.  Of their 40 Playoff games since 2001, only 2 have been against their Division foes (both against Jets).  As a matter of fact, their regular season winning percentage against NON-Divisional teams over that stretch is 75.6% (as opposed to 77.8% against the Division).
So like I said, this takes nothing away from their 6 Super Bowl victories.  They had to beat plenty of other teams, including many, many great teams in the Playoff runs.  But playing in a Division as lackluster as the AFC East has been, definitely made their road into January much easier.
The more I think about it, this article was just as much about the Patriots "easier" road to a Division Title, as it was about how god-awful this Division has been.  Or as Charles Barkley would say, trrr…trrr…trbl.
Like this article?  Share it on Twitter or Facebook.  Like us?  Follow us on Twitter (@big3sportsblog1) or like our Facebook page (@big3sportsblog).  Not a fan?  Tell us why!