2020 MLB Preview and Predictions – American League West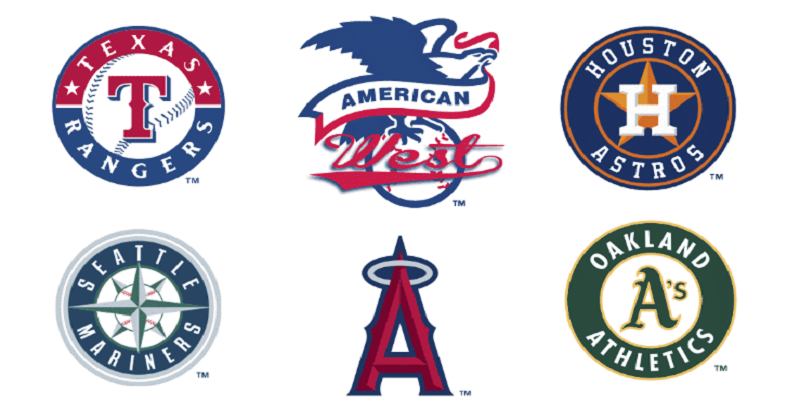 On paper, the American League West was the best Division in baseball last year, with 422 wins.  Which is odd because they had only 2 teams above .500. But Houston had the most wins in baseball, so it makes sense.  Speaking of the Astros, what's your projection for their 2020?!  Should be interesting to watch.  And hear.  So what does this upcoming season look like for each team?  Let's have a look.
Seattle Mariners
The Mariners finished in last place last season, but with 68 wins, were the "best worst" team in the AL.  Their offseason was very quiet, adding no new starting position players and only 1 starting pitcher.  Offensively, they are very young, with 8 of their 9 projected starters under the age of 30.  With this youth, it's tough to project what 2020 bats will look like.  Only 2 returning starters hit 23+ HRs last season, but both hit under .240.  Going to be a struggle to score runs, that I think we do know.  Speaking of youth, all 5 projected starting pitchers are 30 or under as well.  That said, only Marco Gonzales had a winning record in 2019, so unless they can get drastic improvement out of their pitching staff, tough to see this team getting out of the cellar in 2020.
Los Angeles Angels
The Angels were one of the most disappointing teams in 2019.  When you have a lineup that includes all-world Mike Trout, Albert Pujols, Shohei Ohtani, and Kole Calhoun…72 wins is not good enough.  Despite losing Calhoun in free agency, they should be better in 2020 though.  They landed catcher Jason Castro, starting pitcher Julio Teheran, and prized free agent Anthony Rendon this offseason.  Adding Rendon to the players mentioned above, they should have no problem scoring runs.  Like to many teams, it will come down to their pitching.  And that may be a problem.  Adding Teheran will help, but the 4 other projected starters had a combined 21 wins last season.  21!  That's a problem.  The average of those 4 starters are 27, which leads me to believe we won't be seeing any drastic improvements at this point.  I think they will finish in the top 5 in runs, and bottom 5 in runs given up.  Not a recipe for a Playoff berth.  Sad too, because this offense could be outstanding.
Texas Rangers
The Rangers finished in 3rd last season, but had a busy offseason and could be one of the more improved teams coming into 2020.  They added Todd Frazier and Robinson Chirinos to a lineup that already includes Rougned Odor, Shin-Soo Choo, and Elvis Andrus.  Offensively they should be improved.  But their main upgrades look to be in their starting rotation.  They added Kyle Gibson, Jordan Lyles, and 2-time Cy Young Award winner Corey Kluber to their staff, which will be rounded out by Lance Lynn and Mike Minor, who combined for 30 wins last season.  Like I said, potentially one of the more improved teams coming into 2020.  They may have an outside shot at a Wild Card spot.
Oakland Athletics
The A's were 97-65 last season, and secured a Wild Card spot and lost the Wild Card Game because, that's what the A's do (lost the Wild Card Game 3 of the last 6 years).  Unfortunately, they did not have a good offseason.  They lost 2 starters to free agency (Brett Anderson and Homer Bailey), and their only additions were relievers.  That said, this is still a solid team.  6 of their 9 position players hit 23+ HRs last season, so offensively I don't see any concerns.  Now the pitching staff, that's a different story.  Odd stat – Their projected starting 5 had a combined winning percentage of .833 last season…30-6.  Yes, a total of 36 decisions from last year coming into 2020.  Mike Fiers had 15 of those 30 wins.  They have the ability to be very good, but they are tremendously unproven.  But these are the A's, they will put themselves in a position to capture a Wild Card spot in 2020.  That's what they do.
Houston Astros
This year's Astros are the most difficult team to project.  And you know why.  On paper, they are one of the best teams in baseball, no question about it.  But how will this cheating scandal affect them?  That is the ultimate question.  They have the talent, but will they be able to handle the abuse they will face every road trip this season?  Will they be able to handle the constant distractions and questions they will have to answer every day?  And most importantly, will they be able to prove they're as potent when they don't have trash cans assisting them?  Are they actually that good when they're on a level playing field?  Time will tell, but the truth is, we have no idea.  Like I said, this is the hardest team to analyze in 2020.  Either way, their games will be fun to watch, if only for the incessant booing.
As hard as this is to say, I still think the Astros are the best team in the Division.  Even without cheating.  I think, with of the abuse they will receive (which is deserved), they will develop an "us against the world" attitude, which will carry them to another Division title.  Despite how pissed everyone will be about it.  American League West Prediction – Houston Astros
Now, tell me what you think!!!
Like this article?  Share it on Twitter or Facebook.  Like us?  Follow us on Twitter (@big3sportsblog1) or like our Facebook page (@big3sportsblog).  Not a fan?  Tell us why!